Attention all users: Please familiarize yourself with the threat information below.

Welcome!
Today is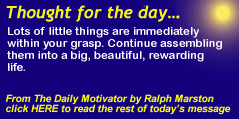 August Events
Click here to view monthly calendar

Aug 10 - 9:30 - Safety Committee (Marion Center)
Aug 23-25 - 9:00-3:00 - Mandt Training (Marion Center)
QA/RM and Exec Staff Meetings cancelled this month

Do you know how to spot a fake anti-virus alert?
Click on Answers in the menu to find out.

(click logo to see honorees)
Don't be victimized by a Fake Check Scam.
Protect your financial health.
Learn more at FakeChecks.org